Central America is a treasure trove of natural beauty, cultural diversity, and remote destinations that are perfect for adventurers and yachting enthusiasts. For those embarking on a superyacht journey through this region, Maritime Network Panama offers an exceptional provisioning service that ensures you have everything you need to make the most of your voyage. In this blog, we'll take you on a virtual tour of some of the most enchanting and remote areas that Maritime Network Panama can reach for yacht provisioning, including Coiba, Bocas del Toro, San Blas Archipelago, Las Perlas, Chiriquí Islands in Panama, and Papagayo, Golfito, and Cocos Island in Costa Rica.
Panama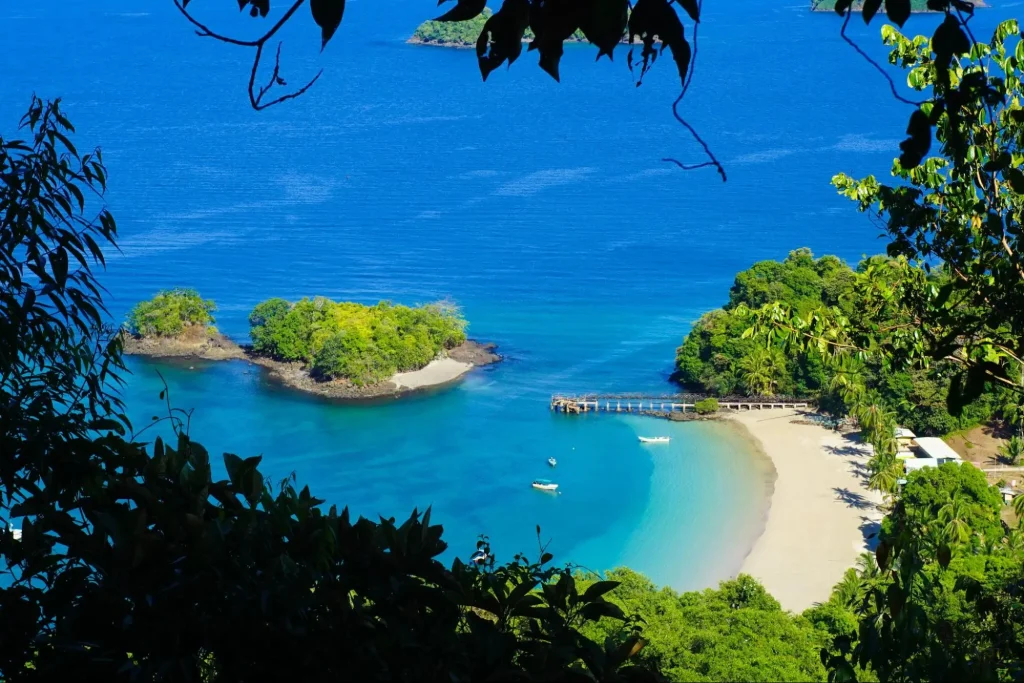 Coiba, Panama
Coiba Island, nestled off the southwestern coast of Panama, is a remote and enchanting destination that beckons adventurers from around the world. This island, a designated UNESCO World Heritage site, boasts a rich natural tapestry of dense rainforests, pristine beaches, and vibrant marine ecosystems. Coiba's allure lies not only in its breathtaking landscapes but also in the opportunity to witness rare and endangered species, including the elusive jaguar and sea turtles that nest on its shores. Whether you're an avid diver, a nature enthusiast, or simply seeking solitude in paradise, Coiba offers an unparalleled experience. Its isolation from the mainland preserves its unspoiled beauty, making it a must-visit destination for those seeking an authentic and remote Central American getaway. Maritime Network Panama can supply your yacht with fresh provisions here, ensuring you have all the essentials for your adventure, whether you plan to explore the island's jungles or dive into its waters.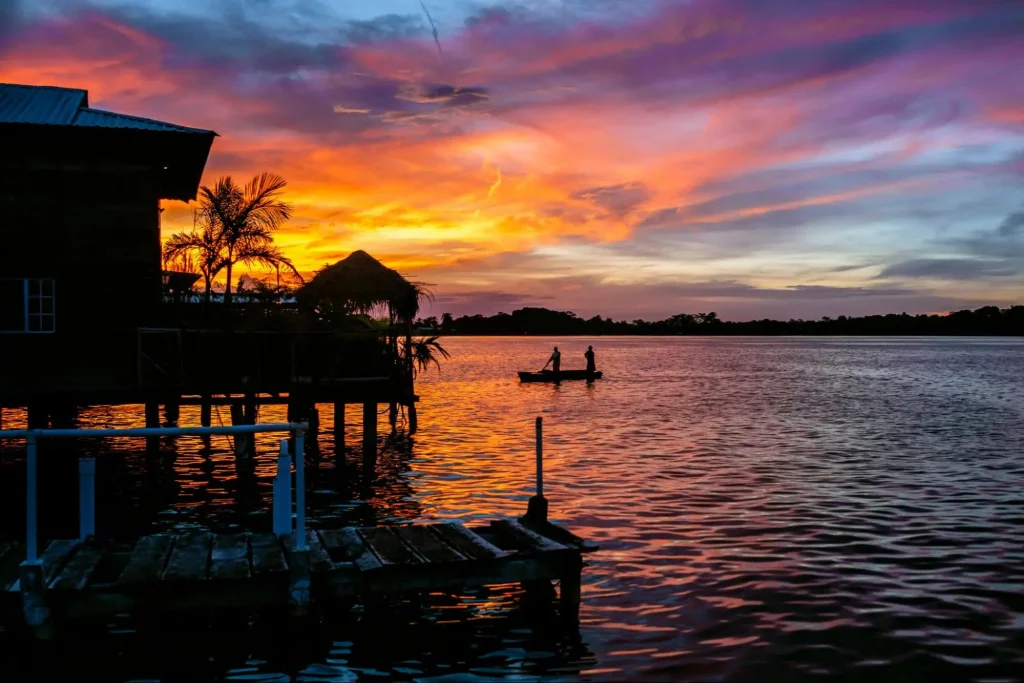 Bocas del Toro, Panama
Bocas del Toro, an archipelago located in Panama's Caribbean Sea, is a tropical haven that captivates travelers with its laid-back charm and vibrant culture. Known for its crystal-clear waters, lush mangroves, and colorful wooden houses on stilts, Bocas del Toro exudes a distinct Caribbean vibe. This remote destination offers a range of activities, from surfing the renowned breaks to snorkeling amidst coral reefs and exploring the biodiversity of Bastimentos National Marine Park. The archipelago's fusion of indigenous traditions and Afro-Caribbean influences is reflected in its cuisine, music, and festivals, creating a unique cultural tapestry. Bocas del Toro is a sanctuary for nature lovers, adventure seekers, and those in pursuit of relaxation in an off-the-beaten-path paradise. With Maritime Network Panama's food and beverage provisioning services, you can fully immerse yourself in this tropical paradise. From fresh salmon to local produce, your yacht can be stocked with everything you need to enjoy your time in Bocas del Toro to the fullest.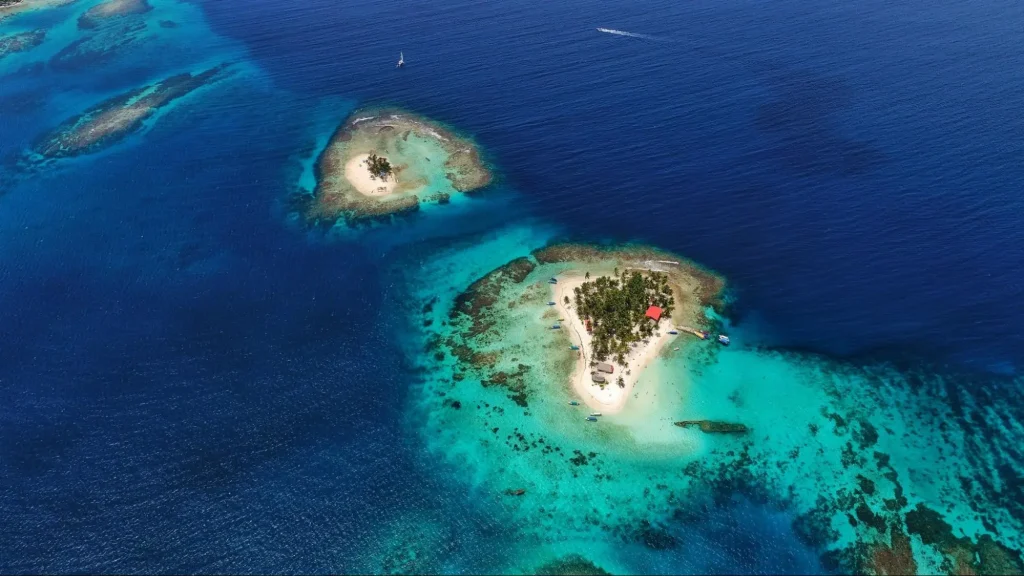 San Blas Archipelago, Panama
The San Blas Archipelago, located along the Caribbean coast of Panama, is a mesmerizing cluster of 365 islands and cays, each seemingly plucked from a postcard-perfect tropical paradise. What makes San Blas truly unique is its vibrant indigenous population, the Guna Yala people, who have preserved their traditional way of life, governance, and customs. Visiting San Blas feels like stepping back in time to a place where nature reigns supreme, and the simple pleasures of life take precedence. When you venture to this untouched paradise, Maritime Network Panama can ensure your superyacht is provisioned with only the best supplies, allowing you to enjoy every moment in this tropical paradise.
The islands are adorned with powdery white beaches, swaying palm trees, and waters teeming with marine life. Snorkeling, diving, and sailing are popular activities here, but equally important is the opportunity to immerse oneself in the Guna culture, with the chance to purchase handcrafted molas (textile art) and learn about their rich history. San Blas offers a serene escape from the modern world, where you can experience the beauty of untouched nature and the warmth of indigenous hospitality.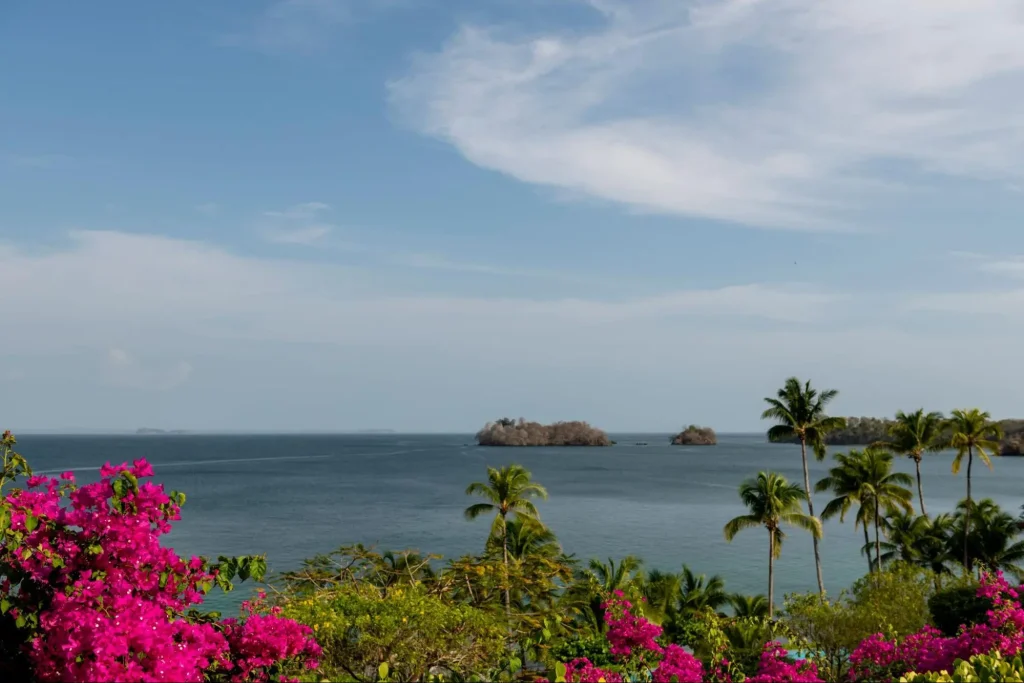 Las Perlas, Panama
Las Perlas Archipelago, located in the Gulf of Panama, is a hidden gem waiting to be explored by adventurous travelers. This group of islands, with its rugged coastline, pristine beaches, and lush tropical vegetation, offers a tranquil escape from the hustle and bustle of city life. What sets Las Perlas apart is its relatively untouched and unspoiled nature, making it a paradise for nature enthusiasts and water sports lovers. Whether you're into snorkeling, sportfishing, or simply enjoying the serene beauty of secluded coves, Las Perlas has something to offer. The warm, clear waters are teeming with marine life, and the islands are also known for their birdwatching opportunities.
Chiriquí Islands, Panama
The Chiriquí Islands, located along Panama's Pacific coast, are a captivating archipelago that invites travelers to escape to a world of natural beauty and tranquility. This remote destination is characterized by its lush greenery, pristine beaches, and abundant marine life. The Chiriquí Islands offer a wide range of activities for those who seek adventure, relaxation, or both. Sportfishing is a prominent draw, with the opportunity to catch prized species like marlin and tuna in the rich Pacific waters. Snorkelers and divers will find thriving coral reefs and vibrant marine ecosystems beneath the surface. For those looking to unwind, the islands' secluded anchorages provide a serene setting to soak up the sun and enjoy the picturesque surroundings. Whether you're into sportfishing, snorkeling, or simply relaxing on beautiful beaches, Maritime Network Panama can deliver your yacht's provisions directly to your chosen anchorage, ensuring you have everything you need for your Chiriquí Islands adventure.
Costa Rica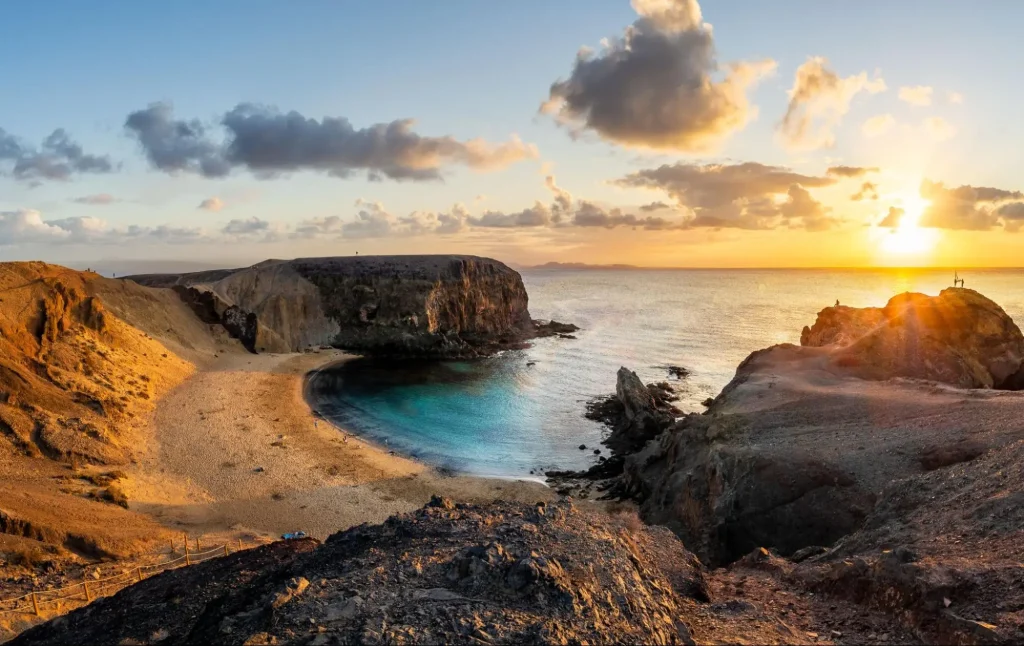 Papagayo, Costa Rica
Papagayo, located on Costa Rica's northwestern Pacific coast, is a luxurious and remote destination that combines pristine natural beauty with upscale amenities. This exclusive enclave is known for its world-class resorts, stunning beaches, and lush tropical landscapes. The Papagayo Peninsula offers a sanctuary for travelers seeking a tranquil escape, with its secluded coves and calm, turquoise waters ideal for swimming, snorkeling, and water sports. The area's striking biodiversity, including howler monkeys and vibrant birdlife, adds to its allure. With the provisioning services of Maritime Network Panama, you can enjoy the best of both worlds – the remote charm of Papagayo and the convenience of having your yacht stocked with high-quality supplies.
Golfito, Costa Rica
Golfito, nestled along the southern Pacific coast of Costa Rica, is a remote and picturesque town that has earned its reputation as a gateway to some of the country's most unspoiled natural treasures. The town is characterized by its lush rainforests, tranquil bays, and a welcoming atmosphere. Golfito offers a unique blend of tranquility and adventure. Visitors can explore nearby national parks like Piedras Blancas and Corcovado, which are teeming with exotic wildlife and rich biodiversity. The calm waters of Golfito Bay are ideal for boating, sportfishing, and water-based activities. This remote destination allows travelers to disconnect from the hustle and bustle of city life while immersing themselves in Costa Rica's raw and untamed beauty.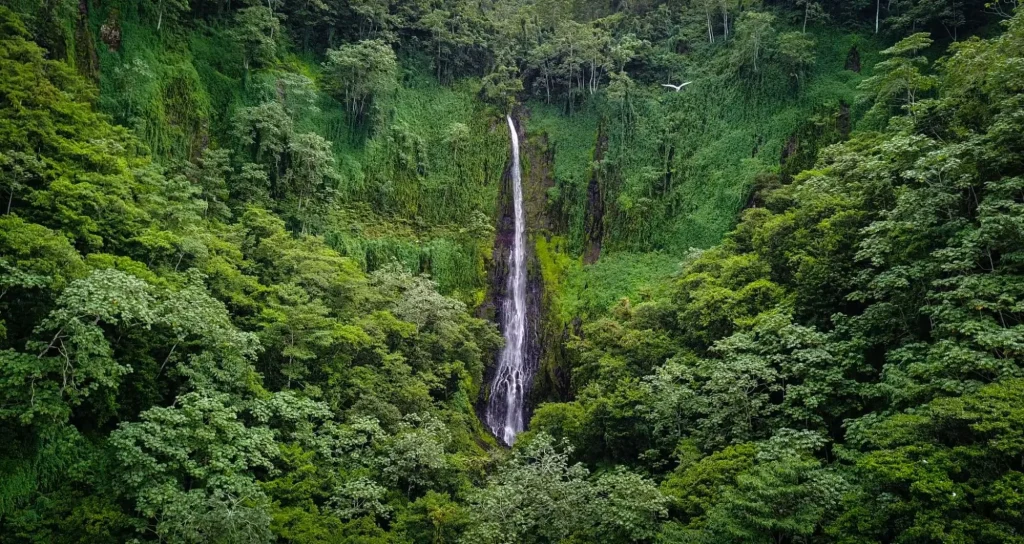 Cocos Island, Costa Rica
Cocos Island, located approximately 300 miles off the Pacific coast of Costa Rica, is a remote and legendary destination that has captured the imaginations of adventurers, scientists, and divers for decades. This uninhabited island is often referred to as the "Island of the Sharks" due to the staggering number of shark species that populate its waters. Cocos Island is a UNESCO World Heritage site and a marine conservation success story, known for its pristine coral reefs, dramatic underwater topography, and thriving marine life. The island has long been associated with pirates who were believed to have hidden their treasure on the island's rugged terrain, contributing to its mysterious and alluring reputation. 

Central America is a haven for those seeking remote and breathtaking destinations, and Maritime Network Panama ensures you have access to the finest provisioning services as you explore these hidden gems. From the pristine shores of Coiba to the underwater wonders of Cocos Island, your yacht journey through Central America will be an unforgettable adventure, made even more enjoyable with the convenience and expertise of Maritime Network Panama's provisioning services. Contact us today and experience the beauty and serenity of these remote areas, knowing that all your provisioning needs are taken care of by professionals who understand the demands of yachting in this captivating region.